We had a number of requests for non-smoothed textures in AC3D so 7.3 has an experimental function which enables this.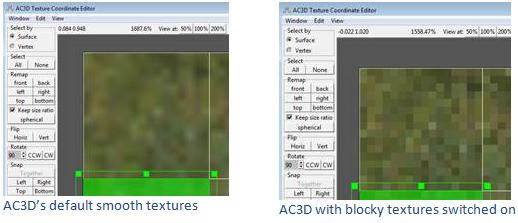 Put this file in your scripts folder and restart AC3D.
Remember that if you want to go back to smooth textures, you'll need to remove the script file.
Feedback most welcome...