Checkout the development of Thor Danielsonís stunning design
Round objects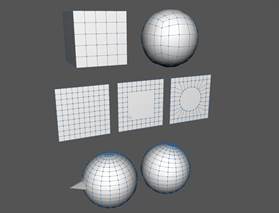 Thor made some use of a new AC3D plugin which moves vertices so that they form a sphere. It's great for creating quad-spheres - a good basis for subdivision modeling.
It's also handy for making round surfaces/holes or distorting geometry.
Download the new Spherize AC3D plugin
Continued Support for X-Plane: get the latest AC3D plugin now!

After working with the X-Plane developers, we are pleased to announce the latest version of the X-Plane plugin for AC3D. This is version 3.3b1. It adds support for the new X-Plane 10.50 manipulators.
Download/discuss the X-Plane plugin
Still not got AC3D 7.5?
Object->Fill Holes, Unify normal, better hierarchy, wildcard object searching and more!
for Windows, Mac and Linux
Get it today
DOWNLOAD NOW